Reach Millennials by Committing To A Charitable Cause.
Newman's Own, a charitable Salad Dressing Company, had to shift their focus from Paul Newman's smile to reach younger audiences.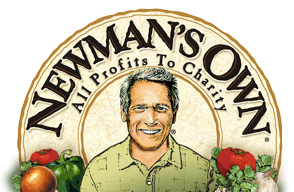 Will Newman's Famous Face Disappear?
Their label with an image of Paul Newman and the slogan "All Profits to Charity", a pledge that has generated over $485 million for charity since 1982, did not seem to resonate with younger audiences, Bruce Bruemmer, vice president of marketing for Newman's Own told the New York Times.
Bruemmer's comment reflects a larger frustration among advertisers who have failed to capture the attention of the millennial generation. This issue raises the question, do millennials not care about charity? Or are they just having problems recognizing an old actor's name and associating it with the philanthropy?
Social Consciousness
It appears millennials have a high degree of social consciousness. "Millennials understand that philanthropy is 'celebrating what it means to be human', which benefits both the receiver and the giver." Crown Philanthropic Solutions CEO Laura McKnight told Forbes.
What does the data say?
The latest Millennial Impact Report, the most comprehensive and trusted study on millennials, showed that 84% of Millennials made charitable donations in 2014 and 64% attended fundraising events for charity.
This means that creating a company philanthropy will help you reach Millennials. Furthermore, in addition to buying your product or service, your charitable efforts are positioned to succeed; making your PR department very happy.
Don't Advertise a Product, but rather an Experience
Like all other generations, Millennials are nuanced and complex. This means that you should be careful when asking for donations. If possible, shift your focus towards something more altruistic than just donating money. Hold charitable events and fundraisers, create Social Media Challenges and engage the audience.
If it's any consolidation, and if you were worried Paul Newman will not appear on your salad dressing, you can relax. Newman's Own decided to keep his smiling face while changing the words "All Profits to Charity" to "100% Profits to Charity". It appears Paul Newman's Face will remain a face beyond generations and time: A Powerful Marketing Tool.