Social Media is not a traditional advertising medium, nor should it be considered as such. Social Media's main purpose is non-commercial communication. Due to this fact alone, most people trying to advertise on Facebook, Instagram, or Twitter get it wrong. The focus of your social media efforts should be sharing not selling, presenting quality information that sets you apart and makes you the authority. If not approached correctly, Social Media Marketing can backfire and harm your brand.
At New Day media, we realize it is important to post content on social media regularly. Customers translate lack of use on social media to lack of business, or worse, lack of customer service. The primary goal of social media marketing is to create conversations by engaging with your audience to build name recognition and awareness.
Make sure you have clear, definable and obtainable goals for your social media efforts. Ask yourself, "What are my social media goals? What social media platforms should I focus on? Am I looking for a larger online community base or more customer interactions?" Maybe you're needing a little help defining these objectives or wanting someone to consistently post and engage with your social media audience. New Day Media can help you get started and stay consistent by using a social media content calendar.
We can help answer the questions like, "What is the best time to post on Instagram? Should I use Facebook ads or google AdWords to reach my audience? Should I use Instagram Marketing too? Should I Hashtag all my Facebook posts? What is the best time to post on Facebook?" All these questions and more can be answered by setting a time to visit with us about your social media presence.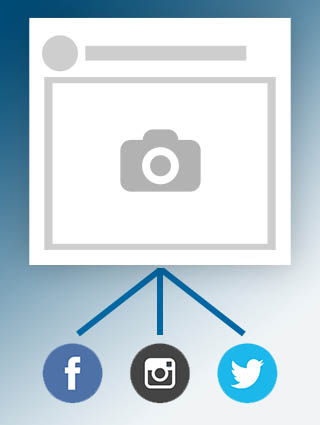 People do business with people they trust. In today's world, reviews are some of the best ways to build and establish trust with prospective customers. Unfortunately, it is just as easy to share a negative experience online. With the click of a button your online reputation can be unfairly compromised by a disgruntled customer or past employee. Consequently, monitoring your online reputation to ensure it reflects positive interactions is vital. We design methods to attract good reviews about your business, as well as help you monitor and answer any comments/questions or negative reviews that may occur.
Social Media Content Creation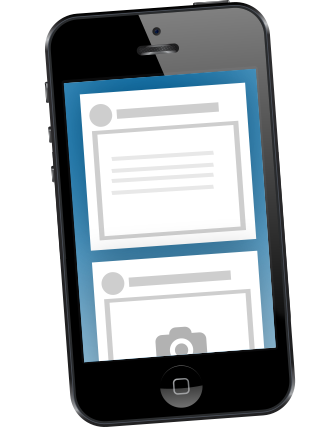 Your content needs to reflect your business' ideas, services, and culture, while also being engaging and informative. Proper Social Media Marketing content gives your business a unique personality and extends your brand's message to the general public. These platforms can help you interact positively with customers about your company's culture and, as a result, increase your positive reputation across the Internet.
If you feel you need help managing your online presence, or just need ideas and some temporary assistance to get started, we provide a wide variety of services. With our help you will be able to distinguish your business from your competitors. Our services comprise the best practices of social media across all platforms ranging from implementation of Social Media strategies to planning social media campaigns.
Google Business Profile Management
In today's world, it seems everyone is just saying "google it" or "google my business", but do you have your own business identity registered on google? You need to be sure you have your own page/profile formally registered with google today, so you will index better and can be found when someone is looking for your business. This same concept applies to all social media platforms where you desire a presence.
You can manage your pages by posting pictures, listing important information like business hours, address, website, services areas etc. If you need help setting up or claiming your Google My Business account, contact the experts at New Day Media.