Maximizing Your Online Presence
Technology has changed the way people interact with the world around them. Now more than ever, it is important to maximize your online presence. You need a call to action and engagement for the purpose of generating leads. Today, just having a website isn't enough; you must be able to make sure that the right people can easily find your site. That requires search engine optimization (SEO). We make sure your information is easily accessible and well organized.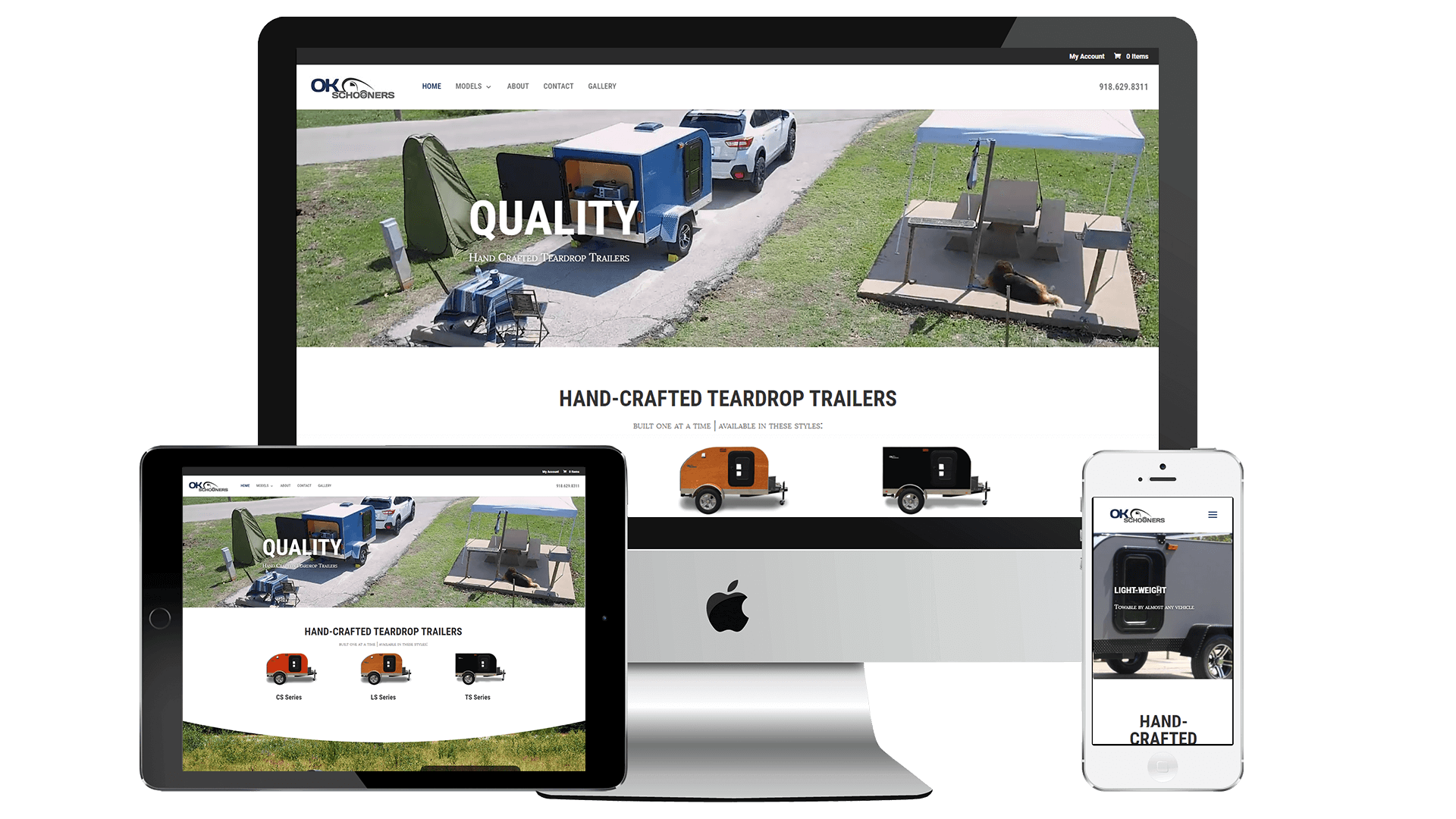 At New Day Media, our sites are built using open source platforms like WordPress and WooCommerce. These platforms are well supported by most developers and do not hold you hostage like many proprietary platforms. These web-based CMS design tools allow a strong backbone for developing an online store, non-profit donor site, or local service industry webpage.
The overall design and functionality of the website needs to be thought through from multiple perspectives. The most important consideration is to see the information from the user's perspective.
Since the smart phone's entry into the advertising space the entire landscape for design has changed. With 70% of all web traffic resolving to a phone, it is vital your website is responsive or mobile friendly. All our websites are designed around the user experience. In today's world that means designing a responsive site that loads quickly and looks great on both big desktop screens and small mobile or tablet screens.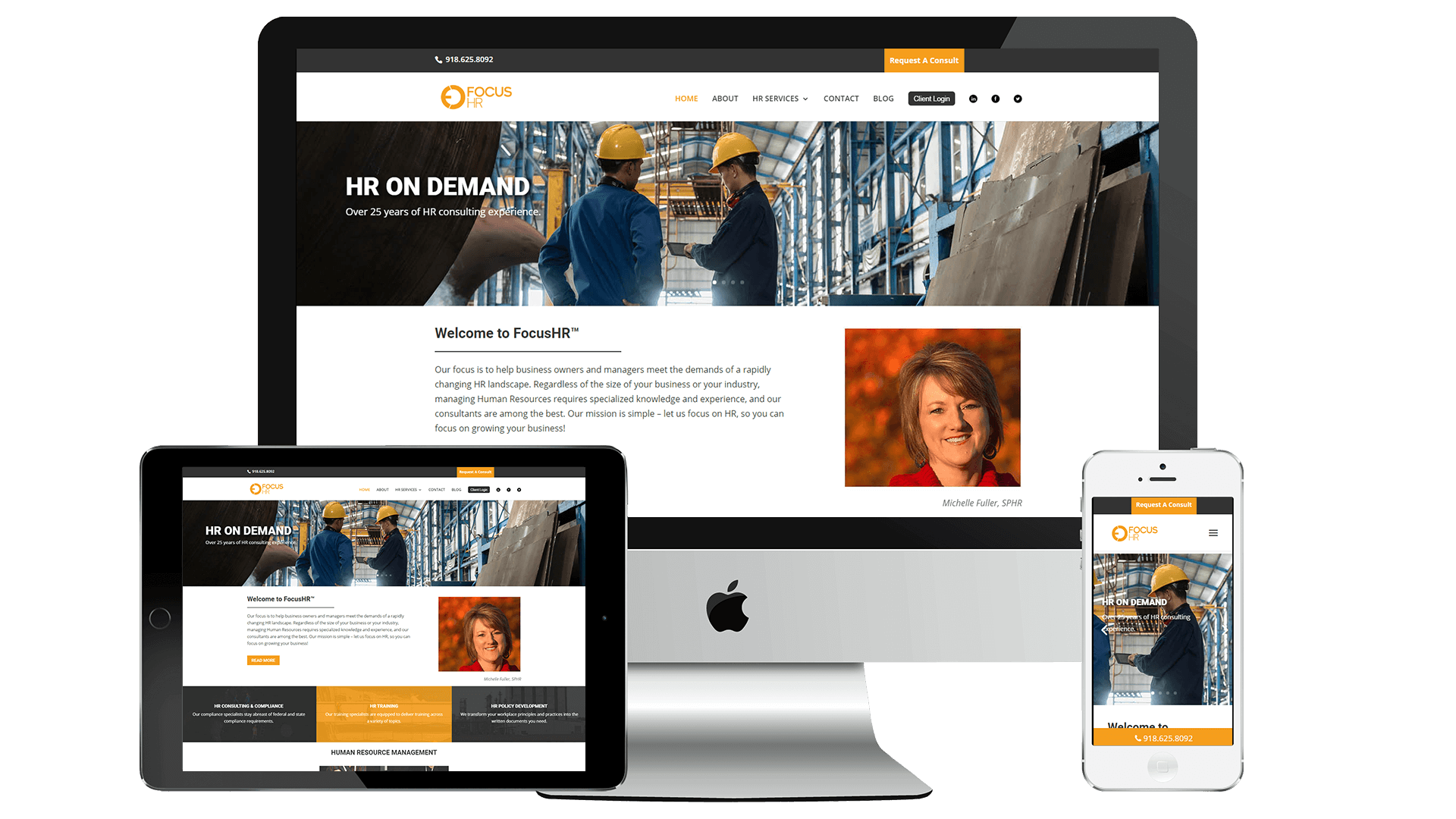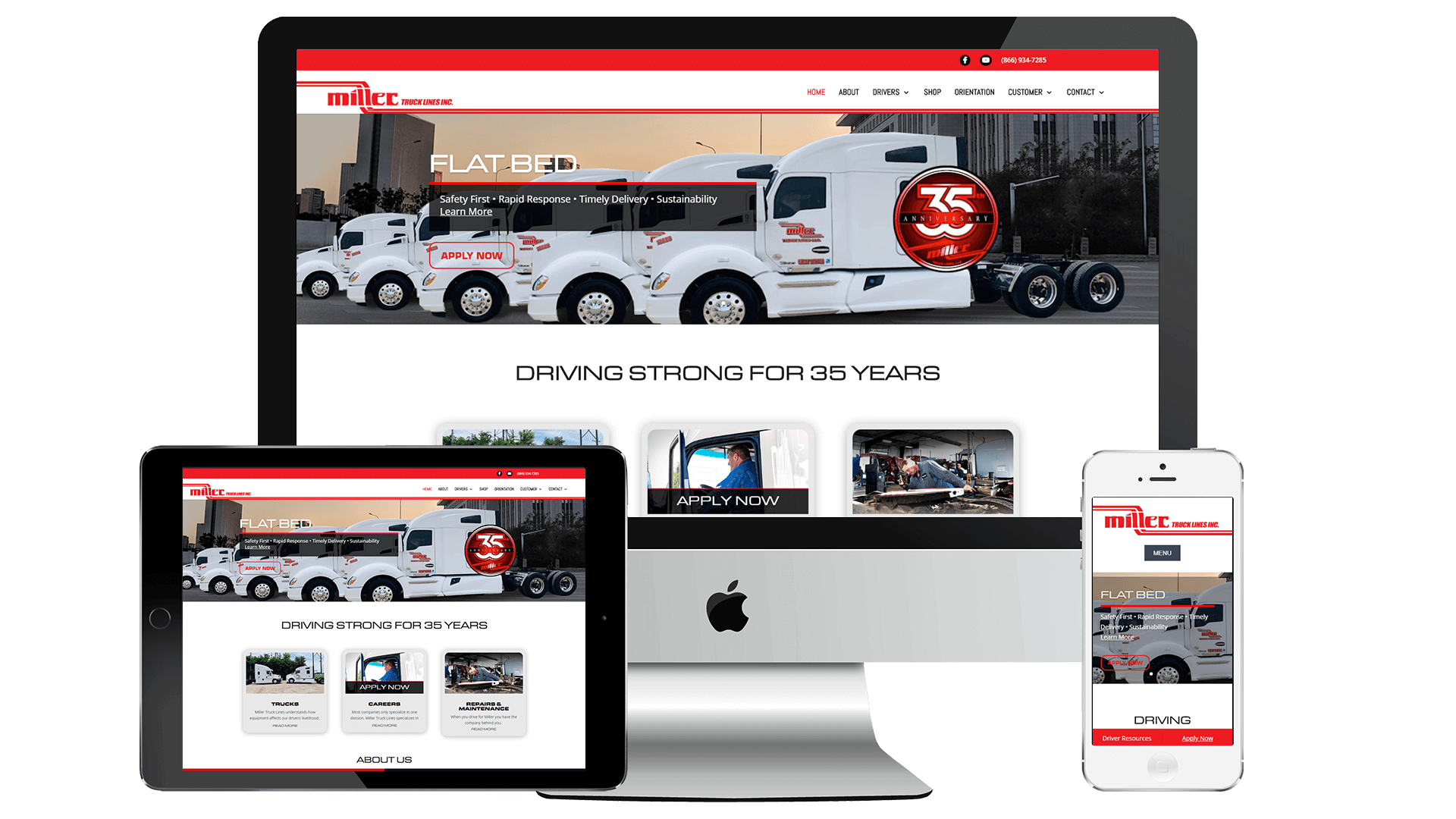 It is vital to have a good strong call to action and conversion opportunities. It is important that your website has marketing pages that matches the overall advertising that you are currently doing. If you have TV or print ads promoting a specific product, service, or tagline your site needs to address that and be optimized to index a search for that service or product. Visitors to the site need to be able to find and recognize the information they are looking for quickly. Therefore, we recommend designing marketing or landing pages that match the advertising campaigns you are running.
Search Engine Optimization (SEO)
There are several major factors and a lot of little ones that are combined into the algorithms that Google and other search engines use to rank your site for the keyword or phrase entered. Every page on your site needs to be evaluated for conversions, engagement and positive user experience, this is where analytics come into play. To successfully optimize your website, we have to be able to accurately interpret the data.